Coldaz Air Conditioning work with the following brands.
Daikin Air Conditioners (Authorised Dealers)
Mitsubishi Heavy Industries
There are many different options to choose from when choosing the best Air Conditioner for your business so please contact us to get the best advice for your specific room or home situation. We will give you unbiased up to date advice on what will best suit your needs.
Air Conditioner Types we can supply
Split Systems
Split System Air Conditioners are designed for individual rooms or specific areas of your home.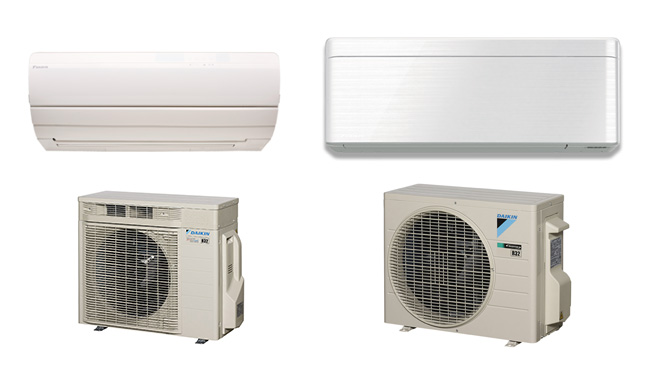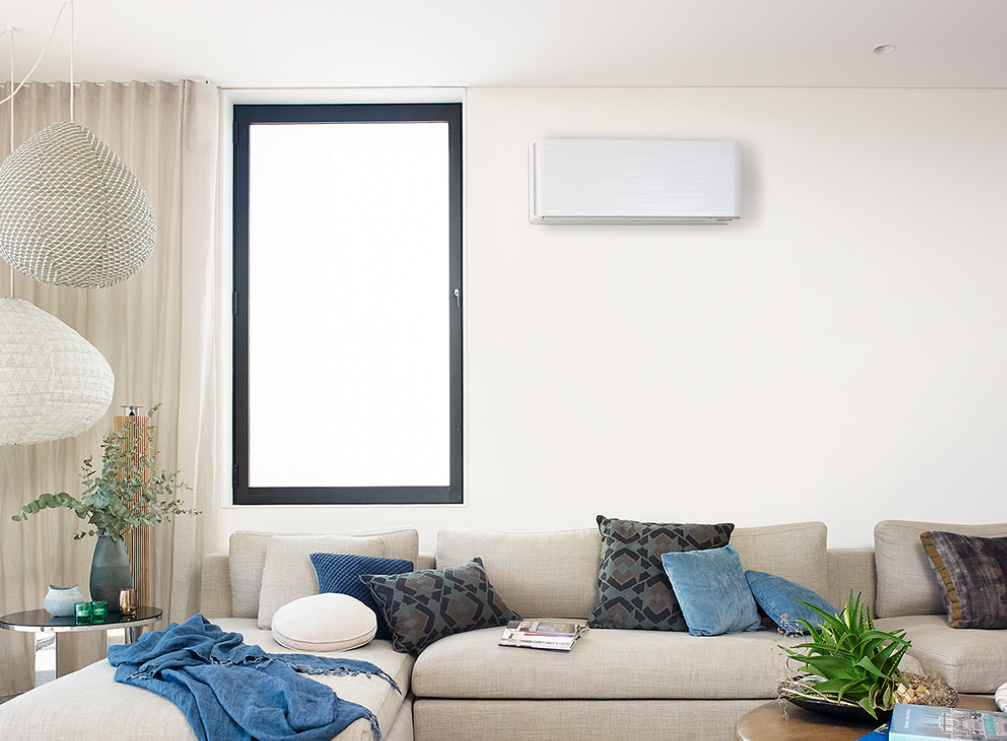 Ducted Systems
A ducted system can provide total air conditioned comfort throughout your home. The indoor unit is usually located in the ceiling with flexible ductwork distributing conditioned air through vents located in chosen areas throughout the house, and the compressor is installed outside the house. Areas of the home that are not used as often can be turned off to reduce the running costs of the machine as well.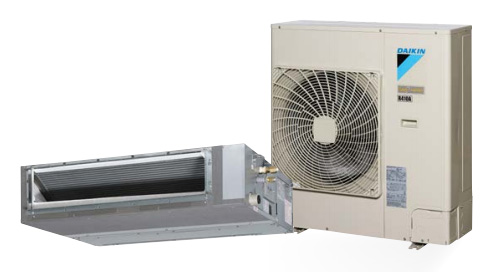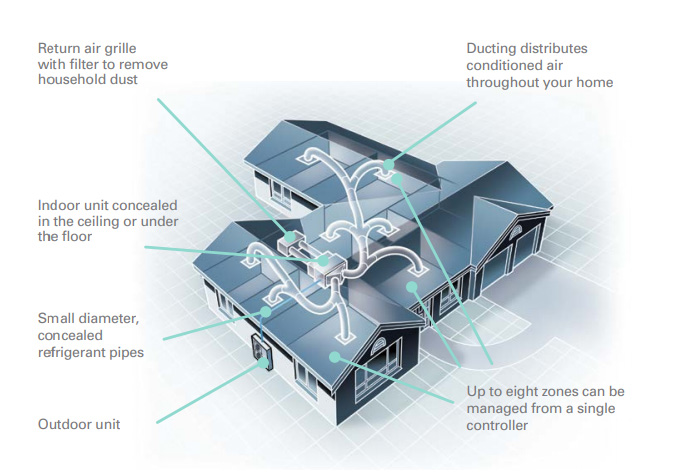 Multi Split (Head) Systems
A multi split system can air condition multiple rooms with a single outdoor condenser connecting to multiple indoor units. Ideal where there is limited space for a number of outdoor units or insufficient space for ducting. Allow individual temperature control in each room.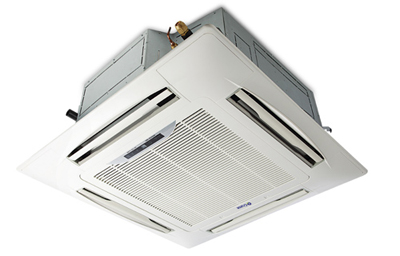 In-Ceiling Cassettes
Ideal air conditioners for installation inside narrow false ceilings, with only the decoration panel visible post installation. Simple in design and aesthetically pleasing, ceiling cassettes are suitable for use in a wide range of applications, commonly in shops and small offices.
Air Conditioning Sales & Installation
Free Sales & Installation Quotes
5 Year Installation Warranty
Multiple Brands
Experienced Trades People
Working Displays In Store
The Coldaz Team genuinely look forward to creating the ideal air conditioning solution for your home, family and lifestyle. We are qualified and experienced air conditioning specialists, proudly offering our customers air conditioner sales and installation using exactly the same quality products that we have installed in our own homes.
Our commitment to professionalism and quality of workmanship is guaranteed. Your new air conditioning system will be designed and installed for premium performance and energy efficiency, making it a valuable asset when entertaining with family or friends or even should you decide to sell your property in the future.
Remember that air conditioning systems and installations are not all the same. Even where exactly the same make and model air conditioner is quoted by two different companies, different standards of design and/or installation can dramatically affect the performance level and life expectancy of your new system.